Children's Dentistry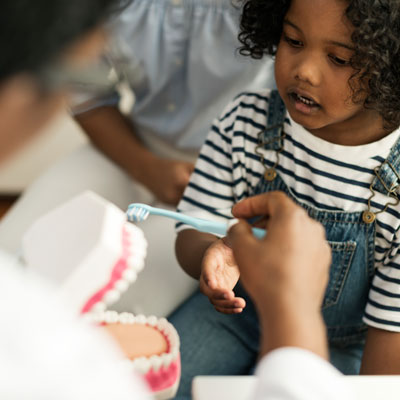 At our kid-friendly dental office, we see children of all ages. We recommend you bring your baby in at about six months of age so we can inspect any teeth that may be coming in.
One of our greatest passions at Exceptional Dental Care is getting young smiles off to the healthiest start possible.
Building Trust
Dr Alexis Ong (Dentist) and her team ensure that kids have a positive experience at every visit. It's vital that we build trust with all of our young patients. We tell parents that we want to forge a lifetime relationship with their child so they can enjoy optimal oral health throughout every stage of life.
What to Expect at the First Visit
By practicing great oral hygiene habits from a young age, children can grow up with a healthy and bright smile. At your child's first appointment, we will teach them how to maintain their oral hygiene. Correct brushing and flossing techniques will be demonstrated. We also may have you or your child hold a mirror as we count their teeth with them. This makes the visit interactive and fun for your child.
The Child Dental Benefits Schedule (CDBS)
The CDBS provides assistance for basic dental treatment over a two-year period for eligible 2-17-year-olds. Children are eligible if they receive Family Tax Benefit A or other relevant Australian Government payments. Treatment is bulk billed through Medicare. Eligible children pay no out-of-pocket costs. The following services are covered under the CDBS: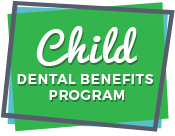 Dental checkups & cleanings
Fissure sealants
Fillings
Dental X-rays
Extractions
Root canals
For parents who do have insurance, our practice offers a gap-free checkup and clean.
Frequently Asked Questions
Do you work with children of all ages?
Yes! We happily welcome your entire family to our practice. Whether you have a toddler or infant who's seeing us for the first time, or you're transferring from a different dentist, we're happy you're here.
How often should my child visit the dentist?
We recommend maintenance checkups and cleans every six months, just as adults do. It's crucial to stay on track with your child's dental visits as they grow and develop—we're able to catch and correct things early rather than waiting for a problem to get larger.
Do you offer orthodontic work for children?
If your pre-teen is a candidate for braces, we can certainly discuss the best options for you. It's best to meet with us in person to discover what will work for their unique needs. We'll lay out a plan that straightens their teeth and improves function.
Schedule an Appointment
Contact our practice today to book an appointment for children's dentistry Spearwood.
CONTACT US
* Any surgical or invasive procedure carries risks. Before proceeding, you should seek a second opinion from an appropriately qualified health practitioner.

Children's Dentist Spearwood, Coogee, North Coogee WA | (08) 6154 0330