Emergency Dental Services at Exceptional Dental Care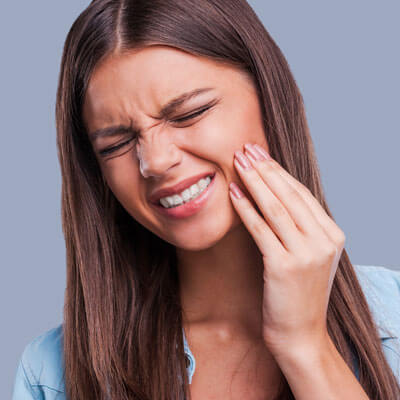 At Exceptional Dental Care, we're proud to offer patients the care they need when they need it most. Emergency dental situations are no exception. Should you find yourself in need of immediate treatment, we'd love to help.
How to Schedule an Emergency Dental Visit
If you're experiencing a dental emergency, please follow these steps:
Book an appointment using our online system. You'll be able to input all of your necessary information at your convivence.
You can also give us a call at (08) 6154 0330. We route all emergency calls to an available after-hours dentist. We'll do our best to get you in as quickly as possible. Please note, if you're experiencing a medical emergency, please visit the nearest hospital emergency room for evaluation.
Types of Dental Emergencies
A dental emergency can happen at any moment. Whether it's a child injured after a fall, or an adult dealing with a throbbing and sudden toothache, it's best to be examined by us as quickly as possible to help reduce any pain.
Common dental emergencies include:
Cracked, chipped or broken teeth
A sudden infection
Throbbing pain
Bleeding or swollen gums
A knocked-out tooth
Frequently Asked Questions
We understand the stress that comes along with a sudden dental emergency. To help you better prepare for one, please review our most commonly asked questions should you find yourself in a similar situation.
Will you use anaesthetic during a dental emergency?
If your situation requires it, we will absolutely do our best to keep you comfortable and reduce pain. An anaesthetic is very helpful at accomplishing both. We'll discuss everything we're doing for you before carrying it out.
Will I need to return for another appointment?
Most likely, yes. This is of course dependent upon your unique needs and treatment. If your dental emergency involves a chipped tooth, we'll do our best to bring you out of pain, while you'll most likely need to return at a later date to complete additional care, like veneers or a crown.
What if I am bleeding profusely?
If you're bleeding, we suggest visiting the local emergency room to be examined. Then, we'll assist you with your dental emergency needs afterward.
Schedule Your Appointment
Experiencing a dental emergency? Please contact us to get your appointment scheduled. Remember, we'll do our best to bring you out of pain and get you comfortable as quickly as possible.
We look forward to helping you soon.
* Any surgical or invasive procedure carries risks. Before proceeding, you should seek a second opinion from an appropriately qualified health practitioner.

Emergency Dental Services | (08) 6154 0330